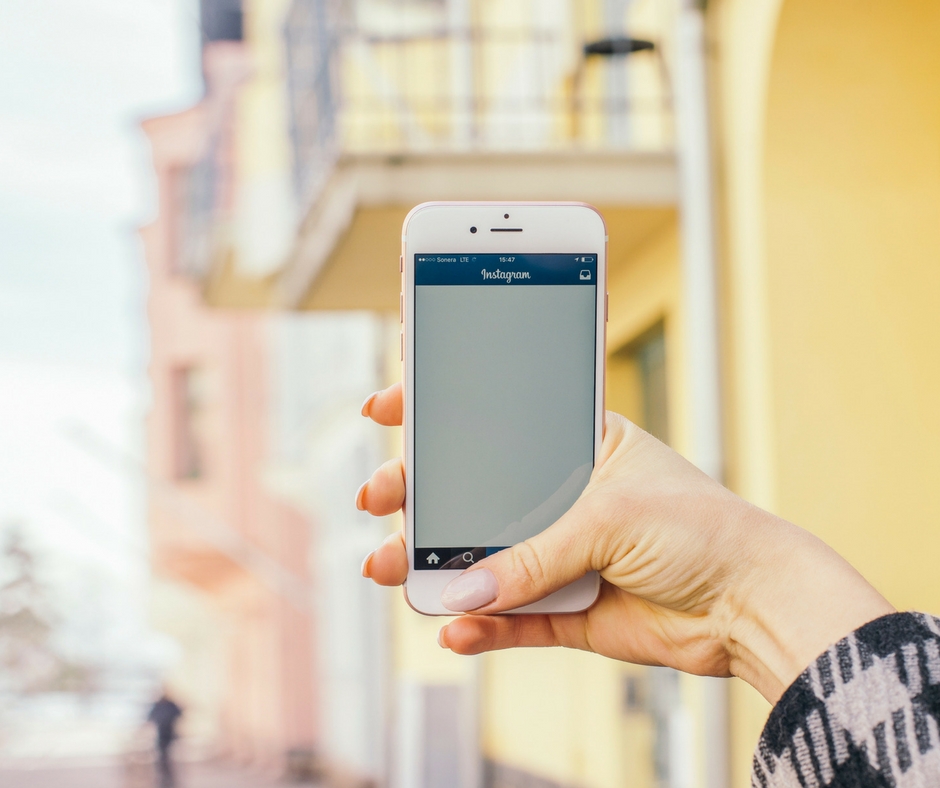 Presentation is everything and, when it comes to a list of hashtags in the main comment of a post, there's a whole lot of unattractive going on there.  You may have seen people put them as the first comment instead of in the bulk of the caption, but that's not much better.  Instead of letting your hashtags hang out, hide them behind a simple set of keystrokes and dots.  Here's how to do it on an iPhone!
9 Steps to Hide Hashtags on Instagram Posts
1. Open up your Notes app and start a new note.
2. Enter the following sequence: period, enter, period, enter, period, enter, period, enter, period, enter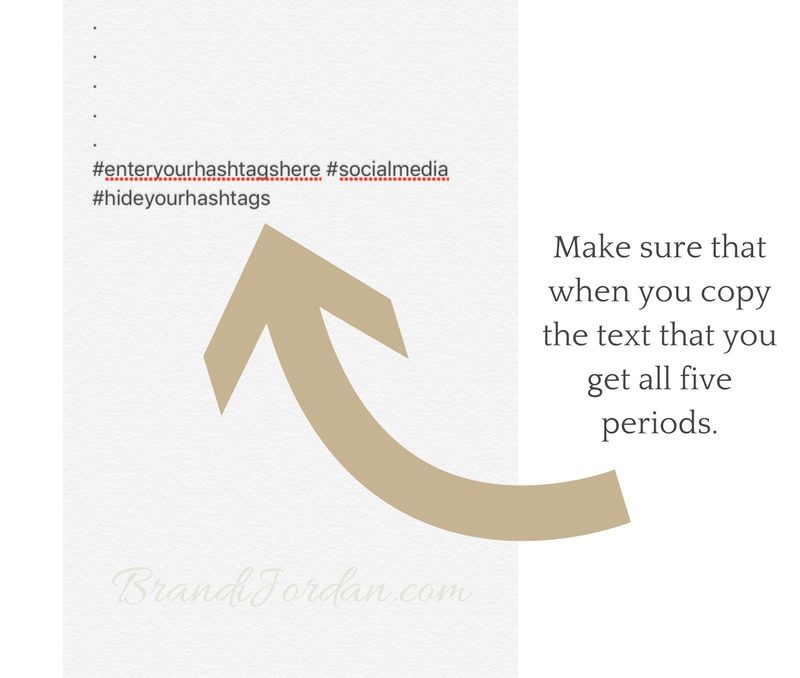 3. Type in your hashtags.
4. Select all and copy.
5. Open the Instagram app.
6. Post your amazing new picture and caption.
7. After it's posted, click on the comment button.
8. Paste the periods and hashtags into the comment.
9. Post the comment and ta da!
After you get more than one comment, when you click on the comment section it will show the hashtags.  After you get 4-5 comments, it won't really matter, because Instagram will show the last comments made – not the first one with all the dots and hashtags.  Either way, it looks much neater and much less…hashtaggy. 😉
Focused Hashtags
If you're not getting the results you want with your Instagram pictures, some of it could be due to a lack of targeted hashtags.  The narrower your niche, the better your odds of ranking higher in the hashtags and being seen by more of the people you want to reach.  Since, IG wants you to pay to play like it's Big Brother Facebook, reach and interactions have dropped drastically.  If you need help researching hashtags for your post, check out the Hashtag Research Package to help boost your reach and followers.
Remember, whatever you post and however you grow your audience, authentic building and interactions are much more profitable long term than follow/unfollow tactics and buying likes.  Slow, steady, consistent, and authentic is key.  Happy posting!
Instagram Issues – Updated 2.5.17
Instagram has been acting up since their last update and in addition to logging people out every single time they leave the app, it's also been messing up the dotted hashtag comments.  So, if you try the technique above and it's not rendering properly, give it until the next update, because it's more than likely an IG glitch.